Chinese tech and media giant LeEco announced its stake for the Western markets by launching in the US. LeEco became known as the "Netflix of China" when it found early success as the country's largest video streaming site, but it isn't limited to just one industry. In fact, the management behind the company is known as the owners or large stakeholders of car makers such as Faraday Future, or Hollywood studios such as Lionsgate.
For their launch in the US, LeEco showed us quite a few new things they decided to manufacture and launch. They are one of the earliest to make phones with the Snapdragon 820 processors and it only took them 18 months to enter the Top 10 of world's largest smartphone vendors. LeEco introduced its new motto "Instead of making products and services for you, we make them with you," and decided to do that with eUI. Eco User Interface is the their solution for connecting all of your devices. This was shown using Live, application for entertainment which enables seamless streaming between devices. Another one is La, application where you can find entire library of video content.
The new UI is presented as the driving force in connecting all the devices the company makes or holds a stake. In line with the company strategy, LeEco launched us their new Ultra HD TV's, smartphones, a VR Headset, new high-tech bicycle and an Electric car. Modest, right?
It all starts with a TV with quite the dull name: uMax85. This is a flagship TV line-up that will come in six different sizes, ranging from 43″" to 85″" (50", 55", 65", 70"). It features the latest Qualcomm Snapdragon processor, 4GB DDR4L memory and 64 GB storage – very similar to the latest generation of smartphones. In fact, identical to one of their smartphones. The TV's feature "industry leading" dimming zones and 4K resolutions with Dolby Vision and HDR support. We're not sure what does this mean for the future of Vizio, a popular brand in the North America. In case you did not know, LeEco bought Vizio for $2 billion just a year ago.
Coming to the phones, LeEco boasted that they were the first to introduce USB Type-C connector, as well as CDLA technology, which raised a lot of fuss with Apple removing the 3.5mm jack for headphones. Apparently, LeEco claims they did that last year. It was interesting to see Rob Chandhok, one of former key executives from Qualcomm jumping the boat to LeEco, and it was even more interesting to see Paul Jacobs, former long-standing CEO of Qualcomm, and current Executive Chairman – to come on the stage to speak how great their relationship is. After all, LeEco was the first to launch Snapdragon 820 processors with their phones. Le Pro3 represents the third generation of LeEco phones. The phone have one feature more, called Float, that is allowing you to multitask while looking at video. It features the fastest clocked Snapdragon 821 processor, 4 GB DDR4L memory, 64 GB storage and a Full HD display. Le Pro3 features a large sized 4070 mAh battery, featuring fast charging. With that said, LeEco also showed their new VR headset called ExploreVR. ExploreVR is a Google Daydream-enabled headset, showing an futuristic overhead design.
Next on the list was the bike of the future, that can be fully connected smart device on wheels. Referencing supercars, LeEco claims their bike belongs to the Superbike category and feature bunch of sensors for safety, and anti-theft features, like fingerprint scanner and GPS. Yes, Qualcomm Snapdragon is present on the bike as well, powered by a 7950 mAh battery which is getting recharged when you brake. In a way, we can call LeEco's bike a hybrid: one humanpower (is it manpower? Womenpower? Kidpower… Hp? Mp? Wp? Kp?) with regenerative braking.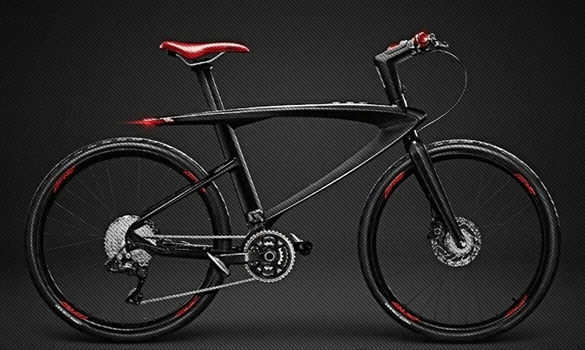 For the end of presentation, LeEco brought Faraday Future into the mix. LeEco introduced us with the LeSEE electrical car, with significant autonomous capabilities. The concept of this car was already shown to public, and some of its features like self-parking and self-driving was demonstrated by LeEco CEO Jia Yueting. This debut of the first car prototype comes only a few months after LeEco announced investment into Faraday Future and Aston Martin.
You can see full replay of their event livestream of this event below: